2017 EXHIBITOR, SPONSOR, & ADVERTISING INFORMATION
Share your organization's publications, products, or services with the archaeological community at ASOR's Annual Meeting. Each year a growing number of organizations connect with ASOR's attendees during the meeting. Attendees represent colleges and universities, government agencies, non-profit institutions, international organizations, museums, and research institutes. We invite you to participate in the 2017 ASOR Annual Meeting.
2017 Exhibitor & Advertising Prospectus: The prospectus provides details about the many marketing options ASOR has to offer to increase your organization's visibility, including:
Exhibitor Tables. The exhibit area will be conveniently located near the conference registration area and academic session rooms at The Westin Boston Waterfront.  The location will ensure steady traffic between meeting spaces throughout the day.  If you are unable to staff your exhibit, a Self Service table option is available.
Advertising Opportunities. Enhance your presence at the meeting with an advertisement in the 2017 Annual Meeting Program and Abstract Book, have your logo featured on our attendee Tote Bags, purchase a one-time rental of the attendee mailing list, or inquire about advertisement options in our conference Mobile App.
Sponsorship Packages. Show your support of ASOR by becoming a sponsor and maximize your marketing potential at the same time. Sponsors receive priority table placement. Opportunities include helping to fund scholarships for student attendees, sponsoring the Opening Reception and Coffee Breaks, or a Technology Sponsorship that includes prime ad space in our Mobile App. All packages feature numerous exhibit and advertising options, meeting registrations, and special sponsorship recognition, among other perks.
The prospectus also includes information about shipping, exhibition dates and hours, hotel reservations, important deadlines, rules and regulations, and contracts. Receive a 5% discount with a signed contract and 50% payment by May 1st, 2017.
If you have any questions please contact Arlene Press at asormtgs@bu.edu.
2017 Sponsors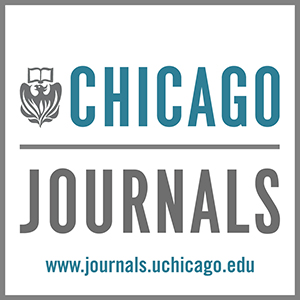 THE UNIVERSITY OF CHICAGO PRESS | JOURNALS- SILVER SPONSOR
1427 East 60th Street
Chicago, IL 60637
E-mail: mar@uchicago.edu
P: (773) 702-8185 | F: (773) 834-3480
www.journals.uchicago.edu
The University of Chicago Press publishes more than 70 journals in print and electronic editions, presenting original research from international scholars. View our newly acquired journal, Res: Anthropology and aesthetics, and sample issues of the Journal of Near Eastern Studies, which covers Assyriology, Egyptology, Hittitology, Hebrew Bible, with an emphasis in early, medieval, and early-modern Islamic studies.
2017 Exhibitors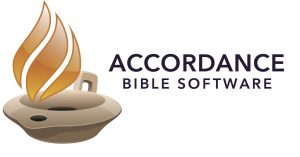 ACCORDANCE BIBLE SOFTWARE
Jackie Bolton
Marketing Assistant
Altamonte Springs, FL
Tel: (407) 339-6051
E-mail: jackie@accordancebible.com
Accordance Bible Software for Windows, Mac, and iPhone/iPad provides powerful searches of a wide range of Biblical and related original language texts. Available additional resources include Archaeological journals, descriptions and photos of ancient sites, and scholarly works covering a range of ANE studies. Ideal for research and for teaching, Accordance is fast and easy to use, and offers discounted programs for academic institutions.
ANDREWS UNIVERSITY PRESS 

Sam Neri, Customer Service
Sutherland House
Berrien Springs, MI 49104-1700
Tel: 269-471-6134;
E-mail: aupo@andrews.edu
www.universitypress.andrews.edu
The primary mission of Andrews Press is to publish books, journals and papers that make a scholarly and/or professional contribution to their respective fields and are in harmony with the mission of Andrews University. Publication emphases include such areas as archaeology, biblical studies, religion, education, and science.
ARCHAEOLOGICAL INSTITUTE OF AMERICA 

Laurel Sparks
44 Beacon St.
Boston, MA 02108
Tel: 857-305-9360
E-mail: Lsparks@archaeological.org
www.archaeological.org
The Archaeological Institute of America (AIA) promotes archaeological inquiry and public understanding of the material record of the human past to foster an appreciation of diverse cultures and our shared humanity. The AIA supports archaeologists, their research and its dissemination, and the ethical practice of archaeology. The AIA educates people of all ages about the significance of archaeological discovery and advocates the preservation of the world's archaeological heritage.
BAKER ACADEMIC & BRAZOS PRESS

Contact: Steve Ayers
6030 E Fulton
Ada, MI 49301
Tel: 616-676-9185
E-mail: sayers@bakerpublishinggroup.com
At Baker Academic we count it a privilege to partner with authors who make vital contributions to conversations of consequence within the academic community. Our books serve the academy and the church, draw from a broad range of scholarship, and are published according to the highest standards.
CAMBRIDGE UNIVERSITY PRESS
Contact: Kamini Ramphal, Sr. Events Associate
1 Liberty Plaza
New York, NY 10006
Tel: 212 337 5000
E-mail: kramphal@cambridge.org
Cambridge's publishing in books and journals combines state-of-the-art content with the highest standards of scholarship, writing, and production. Visit our stand to browse new titles, available at a 20% discount, and to pick up sample issues of our journals. Visit our website to see everything we do: www.cambridge.org/us/academic.
CASEMATE ACADEMIC
Michaela Goff
1950 Lawrence Rd.
Havertown PA 19083
United States
Tel: (610) 853-9131
E-mail: michaela.goff@casematepublishers.com
Casemate Academic (formerly the David Brown Book Company) is a leading distributor of academic archaeological publications. We represent publishers including Oxbow Books, the British Museum Press, the Oriental Institute at the University of Chicago, and Archaeopress Archaeology. Visit www.casemateacademic.com for a full list of our distributed titles.
DE GRUYTER
Dr. Albrecht Döhnert
Genthiner Str. 13
10785 Berlin
Tel.
+49 30 26 005 195
E-mail:
Albrecht.doehnert@degruyter.com
As an independent academic publisher, De Gruyter can look back at a company history of over 260 years. Today, we publish more than 1,300 titles each year, available in print and as e-books, more than 700 journals, and a variety of digital products. See us at the bookstand or visit our website, www.deguyter.com.
WM. B. EERDMANS PUBLISHING COMPANY
Joel Lawrence, Field Sales Manager
2140 Oak Industrial Drive NE
Grand Rapids, MI 49505
Tel: 1-800-253-7521, x514
E-mail: JLawrence@eerdmans.com
Eerdmans Publishing Company, founded in 1911 and still independently owned, is based in Grand Rapids, Michigan. It has long been known for publishing a wide range of religious books, from academic works in theology, biblical studies, religious history, and reference to popular titles in spirituality, social and cultural criticism, and literature. For more information visit us online at www.eerdmans.com.
HENDRICKSON PUBLISHERS
Bobby Koduvalil
140 Summit Street
Peabody, MA 01961
Tel. 800-358-3111
E-mail:  bkoduvalil@hendrickson.com
Hendrickson Publishers has a strong history of producing outstanding books for the religious studies academic community.  We publish works on the Hebrew Bible, ancient Near Eastern studies and archaeology, New Testament and Greek language, theology, and religion. Hendrickson is also delighted to be partnering with the German Bible Society and Carta Jerusalem.
ISD
Ian Stevens
70 Enterprise Dr., Suite 2
Bristol, CT 06010
Tel. 860-584-6546
E-mail: ian@isdistribution.com
ISD is a full-service book distribution company focusing exclusively on scholarly and specialist books in the Humanities. We represent some of the world's finest publishing houses—including Acumen Publishing, Brepols Publishers, Equinox Publishing, Harrassowitz Verlag, Peeters Publishers, and many more—and are located in Bristol, CT. Visit www.isdistribution.com to see our full range of distributed publications.

INSTITUTE FOR EUROPEAN AND MEDITERRANEAN ARCHAEOLOGY
Tamara M. Dixon
Tel: 716-645-3960
E-mail: tmdixon2@buffalo.edu
www.buffalo.edu/cas/anthropology
The Institute for European and Mediterranean Archaeology (IEMA) is a premier research center at the University of Buffalo with interdisciplinary faculty drawn from Anthropology, Classics, Art History and Biological Sciences. IEMA offers interdisciplinary master's programs, fieldwork opportunities in Europe, scholarships, laboratories, and publications with SUNY Press.
THE INSTITURE FOR FIELD RESEARCH

Dan Zborover
2999 Overland Ave. #103
Los Angeles CA
Tel: 877 839-4374
E-mail: info@ifrglobal.org
ifrglobal.org

The IFR is dedicated to supporting excellence in archaeological research through field schools. With over 40 programs across the world, we use economies of scale to ensure field schools are accessible & affordable. Each field school is peer-reviewed annually by our Academic Board and students earn 12 UCLA credit units.