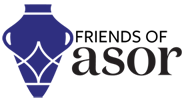 February 2017
Vol. V, No. 2
Get your free copy of The Ancient Near East Today: Vol. V, No. 2!
The Ancient Near East Today features contributions from diverse academics, a forum featuring debates of current developments from the field, and links to news and resources. The ANE Today covers the entire Near East, and each issue presents discussions ranging from the state of biblical archaeology to archaeology after the Arab Spring.
Take a look at the contents of this e-book!
Jewish Purity Practices in Roman Judea: The Evidence of Archaeology
Shulgi, King of Cleveland: Ask a Near Eastern Professional
'Invaders of Obscure Race?' Understanding the Hyksos
Masculinities and Third Gender: Gendered Otherness in the Ancient Near East