TRAVEL INFORMATION & TRANSPORTATION DETAILS
Venue:  The Westin Boston Waterfront Hotel


Delta Air Lines is offering a discount to all Annual Meeting attendees. The discount is 10% off full, non-restricted fares and 2-5% off discounted, restricted fares. Please use meeting code NMQ8B to purchase your tickets at http://www.delta.com. When booking online, select Book A Trip, click on Advanced Search, and enter the meeting event code in the box provided on the Search Flights page. Reservations may also be made by calling Delta Meeting Reservations at 1-800-328-1111, Monday –Friday, 7am-7pm CDT. Please note that a Direct Ticketing Charge will apply for booking by phone.
Ground Transportation
The Westin Boston Waterfront is located at 425 Summer Street, Boston, MA, 02210 and is only 3.2 miles from Logan International Airport (BOS). Self Parking is $36 per night and Valet Parking is $46 per night.

Taxi Cab Service: Taxi service is available throughout the city. All areas within a 12-mile radius of downtown Boston are charged a meter rate. The cost is approximately $25-$30 between The Westin Boston Waterfront and Logan Airport.

Shared-Ride Vans: There are a number of shuttle services from Logan Airport to area hotels. Go Boston Shuttle provides shared–ride service between Logan International Airport (BOS) and The Westin Boston Waterfront hotel for approximately $13 each way (prices subject to change). Make your reservation on the Go Shuttle Boston website and use the "CONVENTION" discount code.

Public Transportation: The MBTA or simply the "T" is Boston's public transportation system with subway, bus, trolley, and boat services. The Westin Boston Waterfront is located on the Silver Line at the World Trade Center stop. Silver Line busses stop at all terminals at Logan Airport and can be accessed via the Red Line at South Station. Once at the World Trade Center stop, proceed 2 levels up to the Mezzanine level. The hotel is located at the end of the foot bridge on Summer Street, next door to the Boston Convention and Exhibition Center. The Number 7 Bus on the MBTA Bus Line stops outside the hotel on Summer Street. The bus schedule varies depending on the time of week. Monday – Saturday buses start leaving stations at 5:30am and the last bus leaves at 10:14pm. The cost is $1.50 per trip.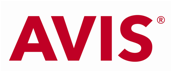 Avis is pleased to offer ASOR attendees discounted rates on rental cars. Online reservations can be made by following this link or by calling Avis' Reservation Center at 1-800-331-1600. Please mention the Avis Worldwide Discount (AWD) Number G028281. For special concerns please contact Dee Rice at 1-800-525-7537 x31143.
Enterprise offers ASOR attendees a 5% discount on their normal rates.  Enter the promotional code OSMB10A  when you make your reservation on the Enterprise website.
International Travelers
Statement Regarding US Travel Restrictions and the Revised Statement (March 2017)
Requesting a Letter of Invitation for Visa Applications
If you require an official letter from ASOR to include as part of your Visa application, please contact Arlene Press at asormtgs@bu.edu.
Visa Waiver Program Changes
Alert for those who normally travel to the U.S. on the Visa Waiver Program (VWP): Changes have taken place including new passport requirements (e-passports now required) and restrictions for those who have traveled to Iran, Iraq, Libya, Somalia, Syria, Sudan or Yemen since March 1, 2011. If you have traveled to any of these countries, you cannot travel to the U.S. under the VWP. You will need a visa.

E–Passports
As of April 1, 2016, e-passports are required for those traveling under the VWP. These passports have a machine-readable zone on the biographic page and a digital chip containing biometric information about the passport owner. Information.

Electronic System for Travel Authorization
The Department of Homeland Security has established the "Electronic System for Travel Authorization," an automated system to determine eligibility to travel under the VWP. All persons traveling under the VWP must apply for an ESTA. Approved ESTA applications are good for a period of two years.
As always, we suggest getting everything in order for travel to the U.S. in advance of purchasing airline tickets and/or well in advance of your trip. The information listed above should be not considered authoritative or comprehensive and is provided as a courtesy to help our international members. All members should read the information on immigration and travel requirements by following the above links and by consulting the appropriate U.S. Immigration and U.S. Homeland Security websites.