ASOR BLOG ARCHIVE
(Mostly 2017 and earlier)
The ASOR Blog was inactive for much of 2017 until mid-2020. During that time, it was replaced (for the most part) by the Ancient Near East Today. The ASOR Blog is intended to facilitate discussion and opinion pieces concerning ASOR's mission " to initiate, encourage, and support research into, and public understanding of, the history and cultures of the Near East and wider Mediterranean, from the earliest times." In the archive below, you will find links to past blog posts from 2017 to mid-way through 2012. If you are looking for an earlier blog post, please e-mail ASOR. Blog submissions are a benefit of ASOR membership—they are not peer-reviewed, nor are they refereed. Blog posts represent the opinions of the authors, and not ASOR.
Recent Posts from ANE Today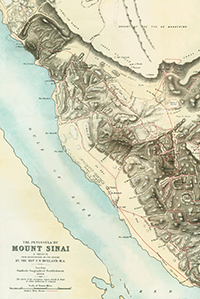 By Ahmed Shams
How far have we really come in mapping the Sinai Peninsula since the first British surveys in 1868-1869? A new survey shows the importance of charting places and names for fully understanding past and present.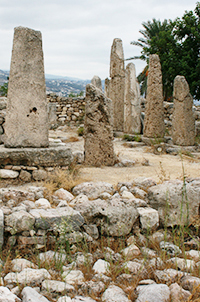 By Josephine Quinn
The ancient Phoenicians traveled the Mediterranean and beyond as navigators and colonists. But what did they call themselves? In their own eyes, Phoenicians don't seem to have existed.
Recent Posts from ASOR Scholarship & Fellowship Recipients
By Andrea Cree
A lot of things happen on a dig. Most of time, these are things you never expect. This is all the more so when you're digging from topsoil. This year, I had the privilege of returning to the field with the Jezreel Expedition.

By Jill Marshall, 2016 William G. Dever Fellowship Recipient
Since my research is in New Testament and early Christianity, I chose Shikhin because it is a Roman-era Jewish settlement that gives scholars insight into the socio-economic landscape of the Galilee.
What's in your Dig Bag?
Position: Associate Professor of Religion, Howard College of Arts and Sciences, Samford University
Digging Since: 1992
Current Excavation: Shikhin Excavation Project
Position: Assistant Professor, Anthropology Department, DePaul University
Digging Since: 1989
Current projects (survey and excavation): Follow the Pots Project, Jordan and the Galilee Prehistory Project, Israel